Florida Car Accident Lawyers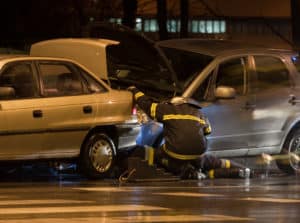 Have you been injured in a car accident in Florida? You're not alone. More than 40,000 people in the state of Florida are injured in car accidents because another person was negligent or careless behind the wheel. When you've been involved in a car accident, your life can quickly spiral out of control. Between missing work, dealing with medical bills, and trying to heal from painful injuries, hardly anything can plummet your quality of life like being the victim of a car crash.
Our Florida car accident lawyers are dedicated to getting you just compensation you deserve for your injuries, and emotional distress as a result of another driver's careless behavior. We'll deal with the insurance company for you. Call us today or contact us online to schedule your free, no-obligation consultation. Representatives are standing by to put you in touch with one of our experienced Florida car accident attorneys.
David Graham Insurance Lawyers Florida car accident law firm handles some of the toughest cases in the field. We take on car accident claims that the insurance company has outright denied, low balled, or stalled beyond what is reasonable or fair to our car accident clients. If you've been hurt in a car accident and are sick of the insurance company's shady tactics, let us handle them for you.
How do car accident claims in Florida work?
Every state has what's called a statute of limitations. This is the amount of time that you legally have to file a personal injury claim and attempt to collect monetary compensation for your injuries. Once the statute of limitations is over, you can't file a claim and collect. In Florida, the statute of limitations for car accidents is four years from the date of the crash. If you wait until four years and one day from the accident, the claim isn't valid.
Four years might seem like a long time to file a claim. But the thing is, personal injury laws in Florida are complex. The strength of your case or the insurance company's denials can hinge on a small piece of evidence. It's critical that car accident victims gather and write down the evidence as soon as you are able, while the memories are still fresh.
Write down everything that happened on the day of the accident, both before, during, and after the crash.
Write down witnesses' names and addresses. Take statements if you can.
Take photos of your wrecked vehicle, the area where the crash occurred, and your injuries.
Make sure you keep your medical bills and other paperwork related to the accident.
File a police report.
Don't speak to the at-fault party.
After a person is injured in a car accident in Florida, they have to file a claim with the at-fault party's insurance company. This claim acts as a warning that a lawsuit might take place if negotiations can't be met.
What happens if the person who caused your accident is uninsured or underinsured?
After you file a police report, you'll submit an uninsured or underinsured motorist claim with your insurance company. Your insurance company will be responsible for covering your medical bills, and lost wages and property damage. If your injuries are extensive, we may opt to file a civil suit in court against the uninsured or underinsured driver so you can collect for pain and suffering.
Is it ever a good idea to negotiate with the insurance company by yourself?
While you don't want to wait until the last minute to file an insurance claim, you also don't want to try and open up negotiations with the insurance company too soon, or try to negotiate yourself for several reasons.
For one thing, injuries from a car accident may not become fully apparent until several weeks after the wreck. You might be tempted to think that you're okay and only need to be compensated for damage to your car or other property. It's crucial that after a car accident, you're seen by a medical professional and are prudent about following up with your medical team. Injuries that may not be apparent right after a crash can manifest symptoms several weeks later, and in some cases, these injuries can cause permanent issues and diminish the quality of your life. Waiting to negotiate can give your medical team and your Florida personal injury attorney the time they need to assess the extent of your injuries and estimate future medical bills.
The insurance company is not your friend once you've been the victim of a car crash. They make their money when policyholders pay their premiums, not when injured parties file and collect on car accident claims. Their goal is to pay out as little as possible, even if that means strong-arming stressed and hurting car accident victims into accepting a pitifully low amount.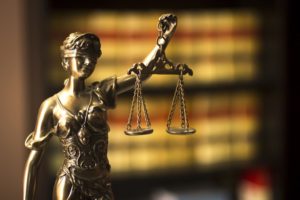 The Leading Florida Car Accident Law Firm : David Graham Insurance Lawyers:
If you've been injured in a car accident, you want the best car accident lawyer on your side, fighting for your rights under the full extent of Florida personal injury law. We've successfully negotiated millions of dollars in settlements for our clients, and we know how to get the insurance company to compensate you for your medical bills justly, future estimated expenses, time off from work, loss of consortium, and pain and suffering.
Our dedicated and experienced team of personal injury attorneys in Florida is committed to taking on the toughest car accident cases. If your claim has been denied, prolonged, or low-balled, contact us today for your free, no-obligation consultation. All calls are confidential, and we work on a contingency basis. There's no fee until we get a fair and just settlement from the insurance company for your car accident injuries.