Gainesville Personal Injury Lawyers
Our law firm helps you for free and is only paid from the settlement we earn for you. When you win, we win.
Gainesville Insurance Lawyers
Car accident? Personal injury? Property damage? Our insurance lawyers help you get the claim settlement you deserve. Best part? You don't pay until we win the settlement. 
Our law firm helps you for free and is only paid from the settlement we earn for you. When you win, we win.
We hate to see our clients, friends, and family get taken advantage of. As if it's not bad enough already that you've suffered through pain, injury, and loss, the insurance company is making it harder for you to settle your claim by the classic delay, deny, defend. They'll try to underpay the true value of your loss and damages.
We don't tolerate that. We thoroughly investigate your case by developing a strategy and going through a series of questions and the scenarios you've been through. Medical bills arent enough. What about your lost wages? The expenses you had to incur because of your injury? The clock is ticking, and it's time for the insurance to pay up the same way you've been faithfully paying your premiums. 
About us
Distracted driver

Drunk driver

Fallen asleep at the wheel

Reckless driving

Speeding
Motor Vehicle Incident

Premises Liability

Medical Malpractice

Wrongful Death

Workplace Accidents
Types of Premises Liability
Slips and falls

Escalator and elevator accident

Dog bites

Defective premises conditions

and more
Medical Malpractice

Car Accidents

Truck Accidents

Nursing Home Neglect

Product Liability
6 things to do when you've been injured in Gainesville
You should file an incident report by calling local law enforcement.
You should not apologize, take any blame, or claim fault until you have all of the facts.
You should seek immediate healthcare and medical attention. Not seeing signs of bruising or wounds doesn't mean there isn't an internal issue.
Until you have been thoroughly examined by medical professionals, do not say a word about your health to the insurance company.
Keep a personal diary. Photographs, video, conversations and emails with everyone including your insurance company.
Don't sign and don't settle for less. We do what we do best and that's getting our client's properly compensated.
Gainesville roads put residents at risk
We've all seen and regularly drive these Gainesville roads. Tight, congested roads. Roads with cracks, potholes, and deformities putting drivers at risk. How is that Gainesville has one of the best univiersities in the country but the roadways are so poor? Your children navigate these roads to go to school. You've provided them with safe transportation only for them to drive on unsafe roads. 
The County Commission has had a difficult time for nearly a decade repairing some of our roads, with an estimated $380 million repairing county roads alone. To be fair, there are some road projects under development and some have been completed, like Tower Road, Northwest 43rd Street, and work to begin on NW 23rd Avenue in a few years, but the city doesn't seem to act until roads become too dangerous to navigate prompting residents to take action and consistently voice their complaints. 
New apartments under construction
With many homes and projects under development and construction, this poses a problem for the already congested roads in Gainesville. 700 apartments are to be built on Newberry Road. Road repairs and widening of roads need to be seriously considered to reduce road collisions and congestion to accommodate for the expected increase in residency in these areas.
3 things to do when you've been involved in a car accident in Gainesville 
If you're ever involved in a car accident in Gainesville or Alachua county as a result of another driver or roadway conditions, call the police immediately. The first step is getting this filed. Get all the information you need.
After you've exchanged information with the other driver or reported the accident to the police, seek medical attention. If you do not suspect you've sustained injuries, check anyways. Your adrenaline could be elevated, and your symptoms may not appear right away.
One of our main law offices is located in Alachua county and we service Gainesville and surrounding areas.. We offer free car accident and personal injury case reviews. We get paid when you are awarded a settlement.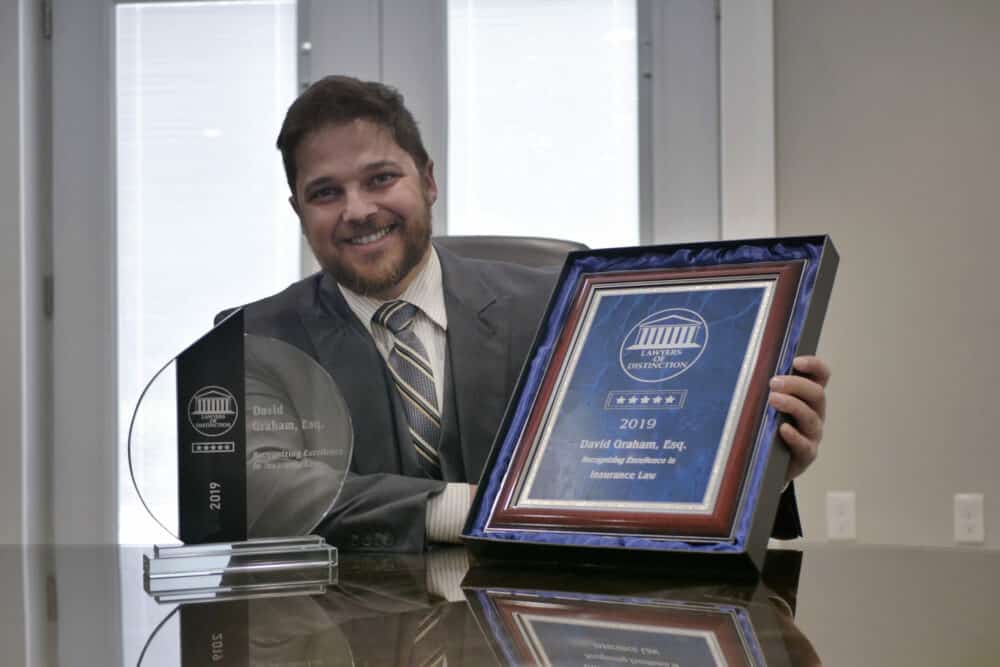 Our clients choose us because we deliver fair settlements to their claims that the insurance company was either denying or underpaying. Not only that, but the level of attention we give to our client's individual and unique needs is hard to compete with our law firm. You're never just another number at David Graham Insurance Lawyers.
"Very professional, honest, and hard-working."

Callie Jet

Google Review
Free case review.
Remember, you don't pay us anything. We get paid when you're awarded a settlement. Fill out the form below for a free case evaluation at zero cost and zero obligtion. Talking to our staff and personal injury attorneys doesn't create a legally binding contract and you don't have to commit to working with us. We'll review your case for free and see if we're a good fit for each other.
Contact information.
No more suffering. No more back and forth with the insurance company. It's time to bring in the legal professionals in and have our personal injury attorneys take over. We service Gainesville, all of Alachua County, Lake City and all of Columbia County, and Ocala + Marion county.
18420 High Springs Main Street
High Springs, Florida 32643
386-454-HURT (4878)
[email protected]
"David Graham is a man of his word. Thank God we found him. He accepted our case after another Attorney frustratingly kept dropping the ball through a year of total inaction. David kept his promises, each and every one of them. He was and is totally proactive for his clients. He settled our case expeditiously and he and his associates put us and our needs first. We can only highly recommend David Graham and his team. Thank You, Mr. Graham!

Curtis Dwares