David Graham Insurance Lawyers, P.A. was founded with a mission to empower policyholders who are facing the injustice of denied, delayed, or underpaid insurance claims. The firm was established in 2012 by David M. Graham, a Florida insurance attorney who was driven to take action after witnessing his own family being mistreated by their insurance company during a time of need. David's strong moral principles led him to fight against bad faith insurance claims tactics and practices that insurance companies often use to cheat policyholders out of their rightful benefits. He was determined to put an end to the unethical actions of these companies and ensure that policyholders are treated fairly and justly. With the unwavering support of David and the rest of the legal team, policyholders can trust that David Graham Insurance Lawyers, P.A. will fight tirelessly to protect their rights and secure the maximum compensation they are entitled to.
"I'll never forget how an insurance company took advantage of my parents when their home caught fire. Unfortunately, my parents didn't know their rights. I have also known a number of other people who've had similar experiences over the years and thought they had no recourse. That's why I became a lawyer and why I'm unrelenting in my pursuit of justice for my clients."
Our legal team can provide you with the defense and support you need to successfully settle your claim.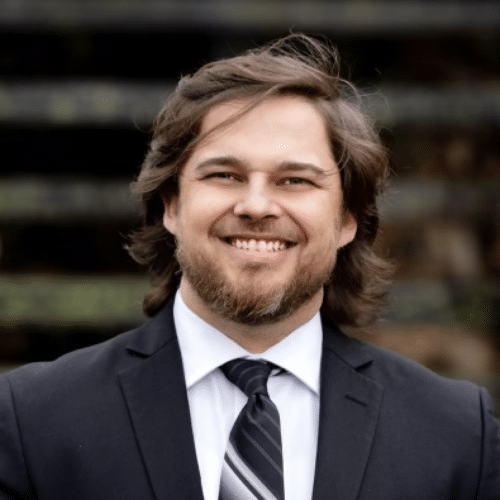 David Graham is a reputable insurance attorney who provides legal services to clients across the state of Florida. He earned his law degree from Liberty University School of Law and established David Graham Insurance Lawyers, P.A. in 2012 with the aim of representing policyholders in cases involving unfair claim settlements. Through his extensive experience in this field, David has observed firsthand the neglect that policyholders often face at the hands of their insurance companies.
Driven by his strong sense of justice, David has dedicated himself to advocating for policyholders who are facing challenging claim disputes with their insurance companies. He is committed to seeking fair and just outcomes for clients who have experienced delayed, underpaid, or denied claims.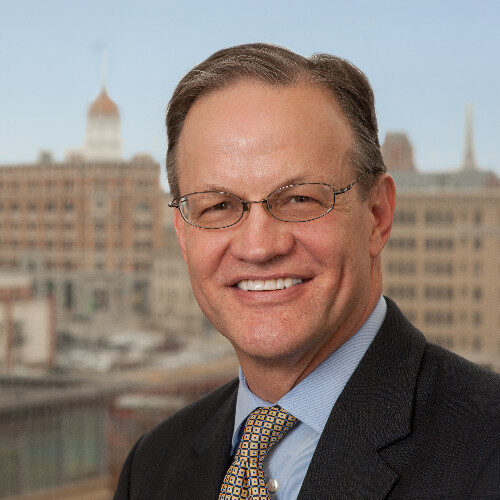 Tom Horne has been a trial lawyer for 33 years. During that time, he has represented individuals, small and large businesses, and national insurance companies in the litigation and resolution of a variety of claims involving personal injury, property damage, construction defect, product defect, real estate contracts and insurance coverage disputes.
Tom has tried over fifty jury and non-jury cases in the Circuit and Chancery Courts of Middle and East Tennessee. He also practices in the Middle and Eastern Districts of the Federal District Court in Tennessee. He joins David Graham Insurance Lawyers (DGIL) with the intention of using his 30+ years of litigation experience to help clients get the results they deserve.
When Tom is not practicing law, he enjoys spending time with this wife, Melody, traveling, playing guitar, reading history and serving as an elder (emeritus) at his church.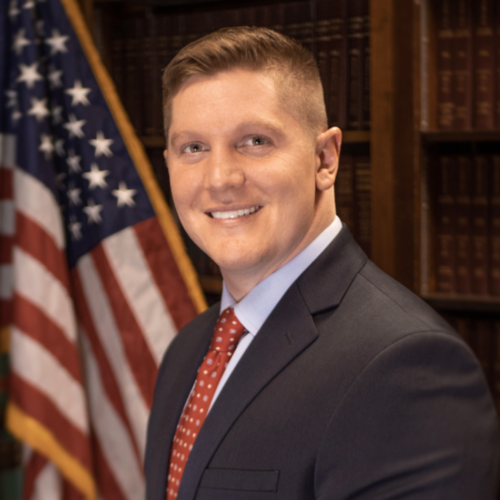 Thomas Eross Jr. is a Jacksonville-based attorney for David Graham Insurance Lawyers. Thomas was raised in Pittsburgh, Pennsylvania and attended the University of Pittsburgh where he earned his bachelor's degrees in Economics and Political Science. He then attained his Juris Doctorate from Florida Coastal School of Law. During his time at Florida Coastal, Thomas was a law clerk for the Honorable Nikki Ann Clark of the First District Court of Appeal.
Thomas was admitted to the Florida Bar in 2011. Prior to joining David Graham Insurance Lawyers, he practiced at a general litigation law firm, focusing in the areas of business litigation, real estate law and mortgage foreclosure defense. He now focuses his work on insurance claims and personal injury in our downtown Jacksonville office.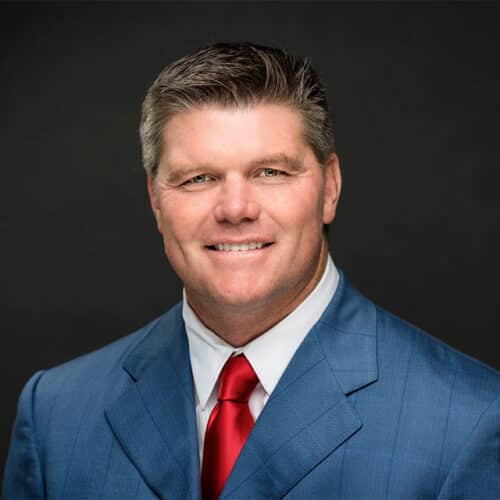 Kyle J. Brady is an attorney and Certified Financial Planner (CFP) with David Graham Insurance Lawyers, P.A., who focuses his practice on estate planning, National Football League benefits, and associated real estate and business law matters.
Before joining the firm, Kyle graduated from Pennsylvania State University and played thirteen years of professional football in the NFL for the New York Jets, Jacksonville Jaguars, and New England Patriots. During his college and professional career, Kyle had the unique privilege of playing for some of the greatest coaches of all time, including Joe Paterno, Bill Parcells, Tom Coughlin, and Bill Belichick.
After his football career, Kyle attended the Florida Coastal School of Law, focusing primarily on Real Estate Law and Estate Planning. Aside from his legal career, Kyle is an active real estate investor, and has extensive experience working with real estate investors.
Kyle is an active member of the Jacksonville community, engaging with the community through several organizations including the Jaguars Alumni Group, All Pro Dads, and the Fellowship of Christian Athletes.
Unable to tolerate injustice, David sought out to represent policyholder's struggling through difficult claim disputes with their insurance companies. Claims that are delayed, underpaid, or denied.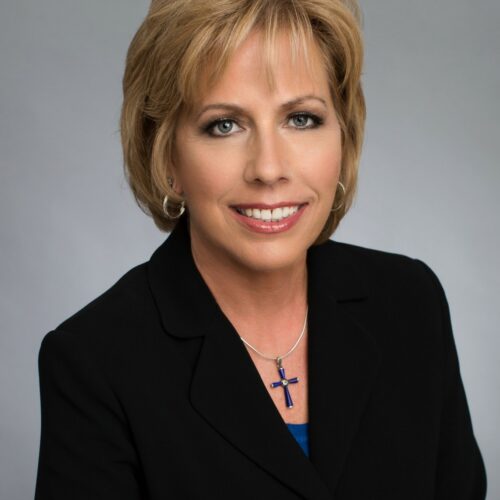 Lori Re' joined the DGIL Team in 2019, after twenty years as owner and lead counsel for a successful law firm. Ms. Re' brings extensive experience as a civil practitioner in multiple practice areas. She draws on that experience to educate, counsel, represent, and support our clients in every aspect of their claim from pre-suit preparation and negotiation through trial. Not every case goes to trial, however, Ms. Re's exceptional ability to actively engage with her clients, thoroughly investigate the claim, develop a winning strategy, obtain and organize evidence/witnesses, and deliver a compelling argument has consistently won her clients highly favorable results and have made her well respected in the legal community.
Lori Re' graduated from the University of Florida's Levin College of Law. She has a Bachelor of Business Administration (with a major in marketing) from Stetson University and a Ministry Degree from the Christian Practice Center.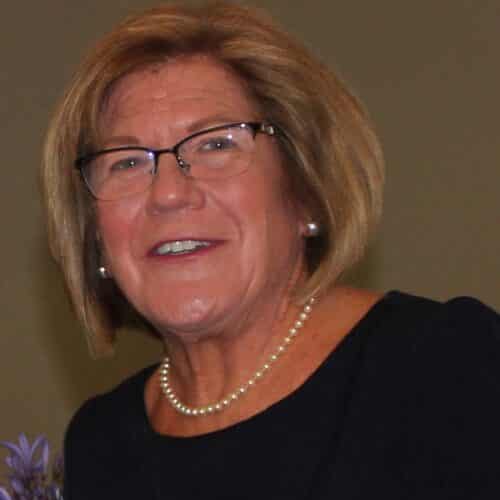 Legal waters are difficult to navigate. Candi will guide you through! Caring, compassionate and available to listen. With 30 years experience in the business world, Candi reached a dream of returning to Kentucky to serve others through the legal process.
Thomas was admitted to the Florida Bar in 2011. Prior to joining David Graham Insurance Lawyers, he practiced at a general litigation law firm, focusing in the areas of business litigation, real estate law and mortgage foreclosure defense. He now focuses his work on insurance claims and personal injury in our downtown Jacksonville office.
Hiring a personal injury lawyer to represent your case is a smart decision when you are involved in a legal dispute with your insurance company over an injury claim. When it comes to disputes involving auto accidents and property damage, it is especially important to find an attorney who has experience specifically in insurance law. Our firm has a legal team with 60 years of combined experience in this field. We only represent policyholders and specialize in handling all aspects of personal injury, auto accident, and property damage claims that have been denied or underpaid by insurance companies.
Our experienced legal team is dedicated to providing overwhelming evidence in support of your claim and will work tirelessly to achieve fair settlements for you. We understand that auto accidents and property damage can be traumatic and disruptive events, and we strive to make the legal process as smooth as possible for our clients. If necessary, we will not hesitate to take your case to court to ensure that you get the justice you deserve. Contact us today to schedule a consultation and let us help you navigate the legal process with confidence.
Our Process
Our process involves negotiating settlements and advocating for clients to ensure that they receive the coverage to which they are entitled under their policies.
1. Free Case Review
Contact our legal team so we may discuss your insurance claim and the details of your incident.
1. Gather Evidence
Our legal team will gather evidence that supports your insurance claim.
3. Settlements
After gathering the necessary evidence, we will begin negotiations to reach a settlement. 
Get A Free Case Review
Fill out this form below so a member of our legal team can reach out to you about your claim. We are ready to assist you with your legal needs.
Frequently Asked Questions
Our team of attorneys has decades of combined experience in insurance law and a deep understanding of Tennessee state law and the legal processes involved in insurance cases. 
Our firm handles a wide range of insurance-related legal matters, including disputes over property damage, personal injury, auto accidents, and denied or underpaid insurance claims.
It begins with a free consultation, during which we will review the details of your case and provide you with an evaluation of your legal options. From there, we will guide you through the process of filing a claim (or appealing a denied claim and underpaid settlement) and represent you in negotiations with the insurance company to help ensure you receive the settlement you deserve.
We handle most insurance cases on a contingency basis, which means that you will not owe us any attorneys' fees unless we are successful in securing a settlement on your behalf. In those cases, our fees will be a percentage of the settlement amount. You bear no out-of-pocket expense to hire our law firm.
Hiring an insurance attorney for your personal injury or property damage claim helps ensure that you are getting a fair settlement. Statistically, insurance claims that are represented by an insurance attorney settle for higher than if you were pursuing your claim alone. 
There are many variables that can cause a delay in the settlement of a claim. This could be due to an Insurance Adjuster's caseload, the intricacy of your case, and other factors. 
If you feel your claim is taking too long to settle, call our legal team. We will conduct a free, no-obligation case review with you over the phone to help you achieve a resolution. If need be, we will apply pressure to the insurance company for delaying your claim. 
Don't wait any longer, contact us today and let us help you get the justice you deserve. You have already paid your premiums, now it's time for your insurance company to pay their end of the bargain.
Tennessee Office
Hours of Operation
Mon – Fri: 8AM-5PM 
Sat & Sun: Closed
Ready to get help?
Fill out this form so a member of our legal team may contact you regarding your insurance issue. If you need quicker assistance, call us during our business hours at 423-650-4323