Florida Hurricane Damage Insurance Lawyers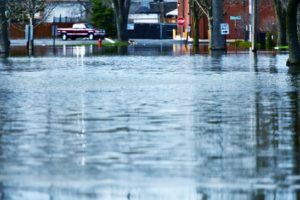 Jacksonville and the surrounding areas see some of the worst damage in the U.S. from hurricanes and tropical storms every year. Unfortunately, hurricanes are some of the most destructive weather conditions that an area can experience. For Jacksonville property owners, making sure that their homes and businesses are covered under a robust insurance policy is a must for living in the Sunshine State.
You've faithfully paid your property insurance premiums for years. So when your home is damaged from the destructive nature of a hurricane, you expect the insurance company to uphold their end of the bargain and pay your claim what it's worth. But unfortunately, insurance companies have a vested interest in denying insurance claims.
Here at David Graham Insurance Law, our experienced Florida hurricane insurance attorney has represented hundreds of clients who've had their legitimate property damage claims denied for a range of reasons. If you're dealing with an insurance company who won't honor what's laid out in your insurance policy, please contact our Florida hurricane insurance claim lawyer today. We specialize in handling insurance claim denials and underpayments for Florida property owners and accident victims.
Is hurricane damage covered under homeowners insurance policies?
It depends on where someone lives and the specifics of the homeowners insurance policy they've bought. Standard homeowners insurance policies cover wind damage, but not hurricane damage specifically. Hurricanes tend to cause a lot of flooding and water damage, and homeowners will usually have to get a separate flood insurance policy to protect their property from these types of water damage issues.
Also, the type of coverage you can get under a homeowners insurance policy will differ significantly from state to state. But in Florida, a homeowners policy will typically cover wind damage, and these policies will replace things like missing shingles or siding from severe hurricane winds.
For damage caused explicitly by a hurricane though, Florida property owners must purchase a policy that includes a deductible set aside for hurricane damage. This particular deductible is a fixed percentage of the entire policy amount. A homeowner must meet the deductible before the insurance policy covers any additional damages caused by the hurricane.
Insurance policies can be confusing for most people. They're full of industry jargon, and most policyholders aren't aware of the significance of individual riders, statements, and parts of the policy that they sign up for and ultimately, purchase. The insurance company uses this confusion and uncertainty on the part of the policyholder to deny claims and weasel out of being held responsible for property damage they promised to cover.
The chaos that tends to follow the aftermath of a hurricane also makes it easier for insurance companies to deny claims or use unfair stall tactics to avoid paying property owners for legitimate damages. It's also in the insurance company's best interest to deny or lowball as many claims as they possibly can in the aftermath of a storm.
 A Leading Florida Hurricane Insurance Law Firm : David Graham Insurance Law:
Our Florida hurricane insurance lawyer is well-versed in the insurance companies' business-as-usual, shady tactics for denying claims. Our insurance law firm in Florida has recovered millions of dollars in damages for our clients whose claims were initially rejected or lowballed by the insurance companies.
How do insurance companies deny property damage claims?
It's critical that homeowners thoroughly read their insurance policy before signing on the dotted line. It's standard practice for the insurance company to deny the claim, but if you know precisely what's covered under your policy, you'll know when they are offering a low amount or are wrongly denying your claim outright.
Some of the most common ways that insurance companies will try to get out of paying their fair share for hurricane property damages include:
Denying that the insurance coverage exists in the first place
Denying claims because they are either excluded or partially excluded under the particular policy
Delaying, stalling, or failing to process claims in a reasonable timeframe in the hopes that the delays will compel property owners to give up
Offering an outrageously low payout or undervaluing your claims coverage
Pressuring you not to get a lawyer or claiming that a lawyer won't help you recover any damages
Denying you the right to make supplemental or additional claims for property losses that are covered under the policy
Unfortunately, dealing with the insurance company by yourself can be exhausting and frustrating. The insurance company is betting on the fact that you don't understand the policy or what your rights are as a policyholder. If you've experienced property damage from a hurricane and are getting the runaround from your homeowners insurance company, give us a call today and see what our experienced hurricane insurance claim lawyer in Florida can do for your case.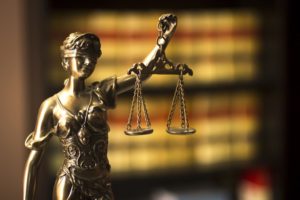 What can our Florida hurricane insurance claim attorney do for you?
At David Graham Insurance Law, we fight the insurance companies on your behalf. Cleaning up after a hurricane, and then dealing with insurance company disputes on top of that is stressful and time-consuming. You may not have the ability to restore your property and make the necessary repairs on your own, which was the entire point of getting homeowners insurance in the first place. It's your right to collect what's fair from the insurance company so you can rebuild your home and get your life back on track.
Our dedicated legal team at David Graham Insurance Law is committed to holding the insurance company responsible for what they've agreed to pay for under your homeowners insurance policy. There's no fee unless we get money for you. Please contact our representatives today for your free, initial consultation.