Personal Injury Lawyers In Panama City, Florida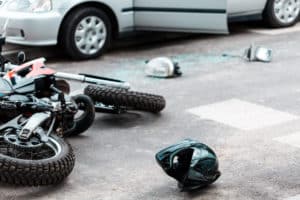 Personal injury litigation is one of the most common forms of civil suits taking place in courtrooms across the United States. This isn't because Americans have become "litigation-happy" but more so because it's the best way to seek out justice when there is wrong-doing against the everyday person.
You will need a Panama City personal injury attorney to help you with a case where you ended up the victim of negligence. This could have been from a slip and fall situation, a car accident, or something like a defective product injury. At David Graham Insurance Lawyers, P.A., we work with many different types of personal injury cases and each need a different set of expertise and skills. As we learn more about your personal injury case, we identify the evidence, resources, and processes needed to win your case. You might be thinking, "How can I win my personal injury case?" Let's take a more in-depth look at what that means and how we, along with your help, can help you build a successful case.
Below are six ways you can help us win your personal injury case and increase your chances of appropriate compensation for your injuries.
Identify The Right Lawyer – We would like to believe that is us, but we encourage you to find the right lawyer for you. A personal injury lawyer in Panama City should be focused on your recovery and what it will take to accomplish that. They should have a solid background in prosecuting these types of cases and also a track record of successful settlements. We suggest interviewing a few of your top picks and finding which one seems to share your values and desires for your case. This shouldn't be confused with a lawyer who promises you millions of dollars in a mere month of working together. Do your homework, choose rationally, and choose the personal injury law firm in Panama City that best represents your vision.
Collect Evidence – When building a personal injury case, there are two forms of evidence that you, and your Panama City personal injury lawyer, will be charged with producing. This includes evidence that supports your claims of "damages"  and evidence that proves the other party was at fault and "negligent." You will need a sufficient amount of evidence in both categories to win your personal injury case.
Finding evidence to support your damages might be easier to collect, as this can include your medical records, photographs of your injuries, and how your income has been impacted. Evidence like this is easier to obtain and should be saved and documented throughout the claims process.
Evidence to prove the "other" party was negligent can be harder to collect depending on the type of claim you are filing. For car accidents, it might be easy to prove that someone ran a red light and hit you, but for a case like a "faulty product," it might be more challenging. Your personal injury lawyer Panama City should have resources and ideas about how to build and obtain this kind of evidence.
Doctors Orders – One of the most significant things you can do to win your personal injury case is to follow the orders of your doctor. It is natural to want to skip out on appointments and therapy when you're feeling better, but those seemingly small decisions can actually hurt your case. When the insurance company finds out that you keep missing appointments or are just not going to them on purpose, they will assume you are not as "injured" as you claim to be.
Attend your appointments no matter how great you are feeling and document the process. Keep records of the appointments, take notes about what happened at the appointments and hold on to any receipts, orders or prescriptions you might have been given.
Break Down your Damages – The basic look at your damages will not be enough to get a successful claim paid. Simply saying that you've lost income or that you deal with pain every day is not good enough in personal injury litigation. You will want to get super detailed about the pain you have and how it impacts your daily life. You'll want to be able to talk about and prove how the loss of income is affecting you and your family. Your Panama City personal injury lawyer will have ideas about how to do this successfully, but it's worth noting here, so you know what to expect.
Patience is Key – The last thing you will want in your claim is for it to take a lot of time to settle. The problem with that is, personal injury cases usually take time to resolve. Patience is key if you want the compensation you're owed. We realize this will be a hardship to endure, and may even require a number of sacrifices on the part of your family and employment, but settling too soon is a mistake. The insurance companies "bank" on making you wait, because they know most people cave and that means they pay victims less money.
Communicate – Since personal injury cases do take a lot of time, much can change during your personal injury claim process. For example, you might get demoted as a result of not being able to be at work, or even fired. You might have to move or stay with family because your injuries become too much to handle on your own. Any changes in your life should be expressed and communicated to your attorney. You do not want to make any life changes that can sabotage your case and result in your claim being denied.
If you need help with your claim, we welcome you to call our team of personal injury lawyers in Panama City to help you with your case. Call or connect with us online so we get started immediately building a successful claim.