Florida Hurricane Insurance Lawyers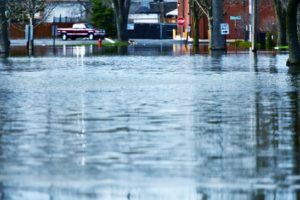 Hurricane season will be here before you know it, and chances are if you live in Florida, you have already secured your hurricane insurance. The unfortunate truth surrounding this insurance coverage is that while you pay for it month after month, and year after year; when you most need it is when everyone else does too. Since hurricanes tend to be devastating for a wide-spread area, there is a risk of not getting full compensation from your insurance policy.
In this article, we are going to discuss what you can do if you have a complication with getting help from your insurance company and how that is handled legally. We will also discuss the tactics some insurance companies use to avoid paying you what you're owed. Finally, we will offer three of our best tips on what to do before and after a hurricane to ensure you get the best possible outcome from an insurance claim. At David Graham Insurance Lawyers, P.A., we know the Florida hurricane insurance claim process all too well and hope you find this information helpful.
Your Hurricane Insurance Coverage
From the start of June to roughly the end of November, much of Florida and other coastal states are on high alert for hurricanes. Multiple tropical storms make their way through Florida during this season, and on average, about two hurricanes occur per year in the U.S.
Some residents, maybe new to Florida, might not know that "hurricane insurance" doesn't really exist, in the way it sounds. Most coverage relates to wind damage or flood damage and is handled separately in most cases. To further complicate this, most Florida residents have a special deductible they must meet before they are eligible to collect for the aftermath of a hurricane.
Before a storm comes plowing through your neighborhood, get to know your policy in its entirety. Go through it with a fine-tooth comb with your insurance representative, so you know exactly what you are and aren't covered for. This will make a big difference in how you prepare for a storm.
This will also alert you to anything that you may not be covered for, which you can then seek an additional insurance policy or rider to help you combat any insurance complications post-storm. Clarity will be one of your most significant assets in this situation and understanding your entire policy will only help provide peace of mind when the skies finally clear.
Insurance Company Tactics and Hurricane Insurance Lawyers
It sounds unbelievable, but insurance companies will go to great lengths, including lying, to avoid compensating you for damages from a storm. Here are some common, and somewhat unbelievable, tactics insurance companies use to withhold paying you after a hurricane.
The Company Denies You Have Coverage – It sounds like a bad movie right? A company that you have been paying for a policy with, turns around and suggests that you do not have coverage with them. A Hurricane insurance attorney can help them remember pretty quickly.
The Company Says Your Coverage is Excluded – Insurance companies are notorious for coming up with exclusions that will prevent you from collecting payment. For example, a company might say that they cover up to three feet of water in a home but not four feet of water. They know these sorts of exclusions are nearly impossible to prove.
The Company Denies Portions of Your Claim – While you understand your policy to cover a particular set of circumstances, your insurance company could try to deny parts of your claim just to see if they can get away with it. A Hurricane insurance claim lawyer in Florida can collect the evidence necessary to ensure this tactic doesn't work on your claim.
The Company Asks You to Settle – Sometimes insurance companies will put together what seems like a reasonably attractive offer knowing that what you're owed is three, four or five times the amount that you will actually need to rebuild your life.
The Company Hands You an Unreasonable Offer – Similar to a settlement, a company can return an offer that doesn't come close to giving you what your home and valuables were worth.
The Company Says You Don't Need Legal Help – Don't be surprised if an insurance company says you won't need legal help to resolve your claim. They know that as soon as a Florida hurricane insurance claim attorney gets involved, they will be paying more for your claim then had you merely settled.
The Company Places You on Hold – Insurance companies are known for making people wait on their claims hoping that the wait will force the homeowner to make other arrangements to solve their rebuilding problems.
The Company Requires a Release on Supplemental Claims – An insurance company that asks you to sign a release that you won't file any supplemental claims needs to be handled by a hurricane insurance law firm in Florida.
If you receive any of these kinds of responses with your insurance company it is essential that you work with an experienced hurricane insurance claim lawyer in Florida who can aggressively pursue your claim. We know that this process is overwhelming enough, you do not also need to be fighting with the insurance company about what they rightfully owe you.
Top Three Tips For a Smoother Hurricane Insurance Claim
Document Pre-Storm – Before a hurricane ever becomes a reality, document and prepare your paperwork today. Take photographs of the contents of your home as well as all the hurricane "proofing" you do to protect your home from damage. Gather warranties, owner's manuals, and receipts so you can show the insurance company they are liable.
Document Post-Storm – When it is safe, begin documenting the storm's damage to your home. Asses what items are most a priority and gather any support information for those items. Take photographs and attach those to the appropriate paperwork.
File Your Insurance Claim Promptly – Storm damage claims have a much shorter window than other litigation. You will want to work quickly to ensure your claim is filed within the appropriate time, so your request isn't denied based on a timing technicality.
David Graham Insurance Lawyers, P.A. are here for you, and we would be happy to learn more about your hurricane insurance claim so we can best support you during a truly heart-breaking time. Give us a call or connect with us online so we can start working on your case today.
For more information on Florida hurricane insurance law, click here.