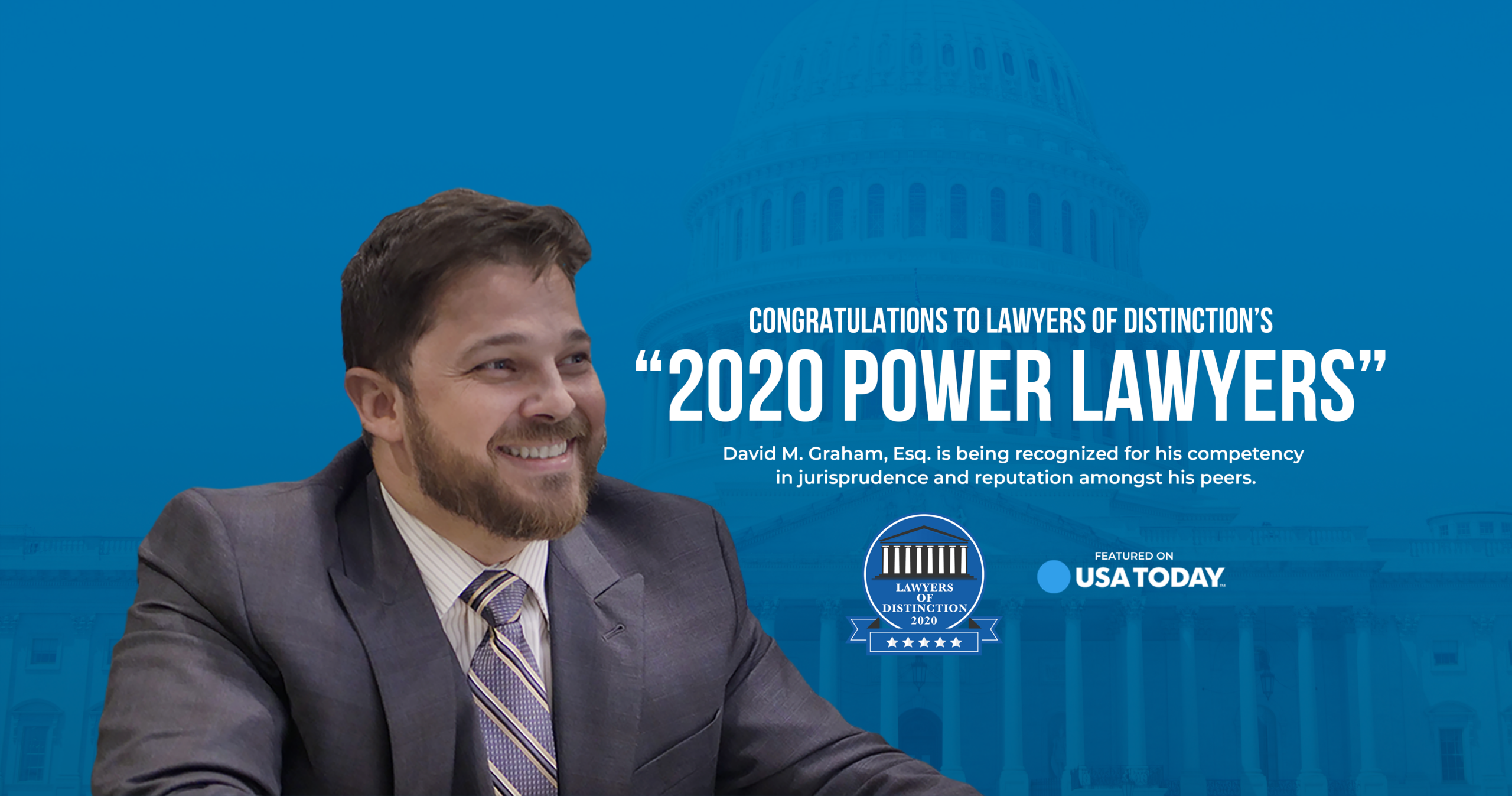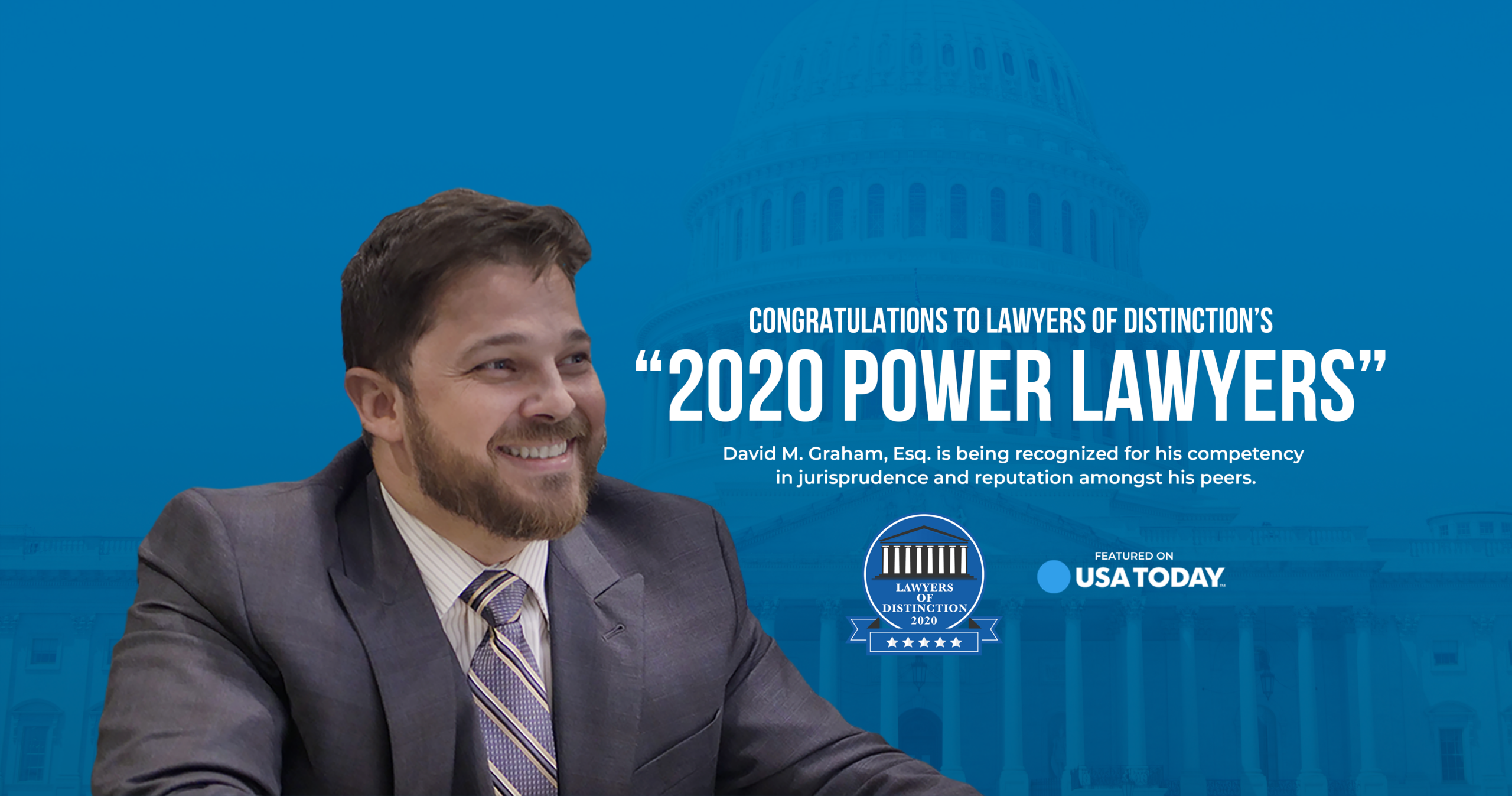 On March 23, 2020, David M. Graham was featured on page 8A of USA TODAY for Lawyers of Distinction's "2020 Power Lawyers." Lawyers of Distinction features members across many prestigious publications, including The New York Times, The National Law Journal, and The American Lawyer.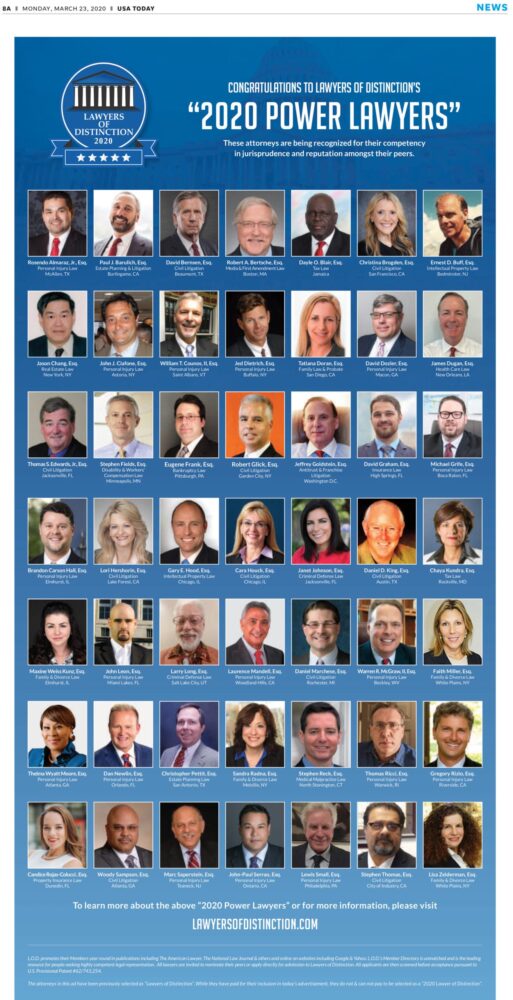 This will mark David Graham's second consecutive recognition by Lawyers of Distinction. Becoming a member of Lawyers of Distinction, all lawyers are required to undergo a thorough review and vetting process to ensure legitimacy and authority. All lawyers selected by the committee must be licensed to practice law, and the committee factors in notable career achievements and any ethical violations during their selection process.
David M. Graham, Esq., of David Graham Insurance Lawyers, P.A., pictured below presenting his 2019 Lawyers of Distinction award last calendar year for "Excellence in Insurance Law."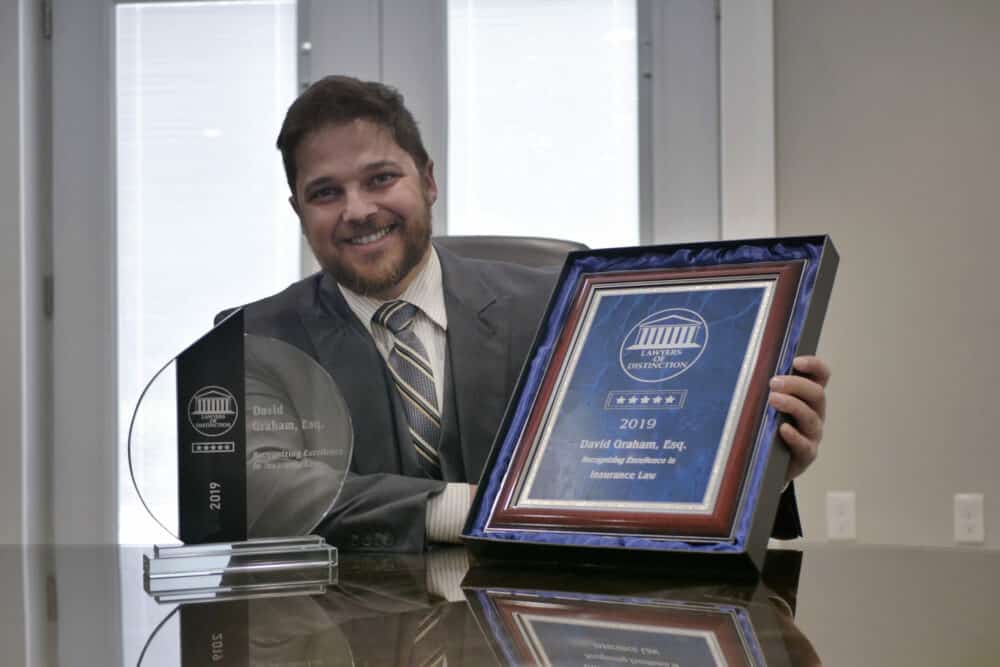 David Graham Insurance Lawyers, P.A. has four offices located in the state of Florida, with two main offices in Jacksonville, Florida and High Springs, Florida, and a focus in Insurance Law. David is licensed to practice law in Florida, Texas, and Washington D.C. David and his team have successfully represented policyholders against their insurance companies when their claims have been delayed, underpaid, or denied. His law firm's mission is t0 represent policyholders in unfair, bad faith claim practices.
David Graham Insurance Lawyers, P.A. handles property damage claims, personal injury claims, and motor vehicle incidents. This includes hurricane damage, fire damage, water damage, slips and falls, medical malpractice, nursing home neglect, product liability, semi truck accidents, motorcycle accidents, and more. For more information, click here or call David Graham Insurance Lawyers, P.A. at 812-777-LOSS for a free case evaluation.
For offices and directions, click here.